Cloud and Hosting Services
Do You Have An IT Project We Can Help With?
Cloud and Hosting Services
Is Cloud Services The Same Thing As Hosted Services?
Everyone has his or her own definition of cloud and hosting services, but the truth is that both are very similar. While some people believe that these services are the same, experts argue that cloud and hosted services are different. However, the two have some important distinctions, and it is vital to understand what each offers. In this post, we'll look at what cloud and hosted services are.
What Are Hosted Services?
Hosted services are the general term for technology services that use infrastructure located outside the service receivers. The servers facilitating this service can either be at the vendor's physical location or hosted on the cloud. Customers can access the hosted services through a direct network connection, such as a remote desktop, a virtual private network (VPN), and many more.
These days hosted services take the form of more generic business applications including email servers, website hosting, off-site backups, data warehousing, storage, monitoring, and other sorts of thing. The infrastructure that supports hosted services includes network capacity, software (SaaS), storage, hardware, servers, and networking components.
What Are The Benefits Of Hosted Services?
Each year, more and more business is done in the hosted service. A hosted services provider is equipped with extensive resources, which helps you to make a seamless transition to new software and hardware. Applications can be customized and tailored to meet your organization needs when you use a hosted environment.
The hosting security has significantly improved since hosted cloud services use the latest technologies, thanks to an integrated mix of services, managed appliances, and industry best practices. Hosted service also protects essential business data from both physical and online threats.
When you work with the right-hosted service provider, they are always ready to help you with the changes in your business needs. Hosted service gave you the privilege to access your business data from other devices, including laptops, smartphones, and hardware in the event of calamity at your premises.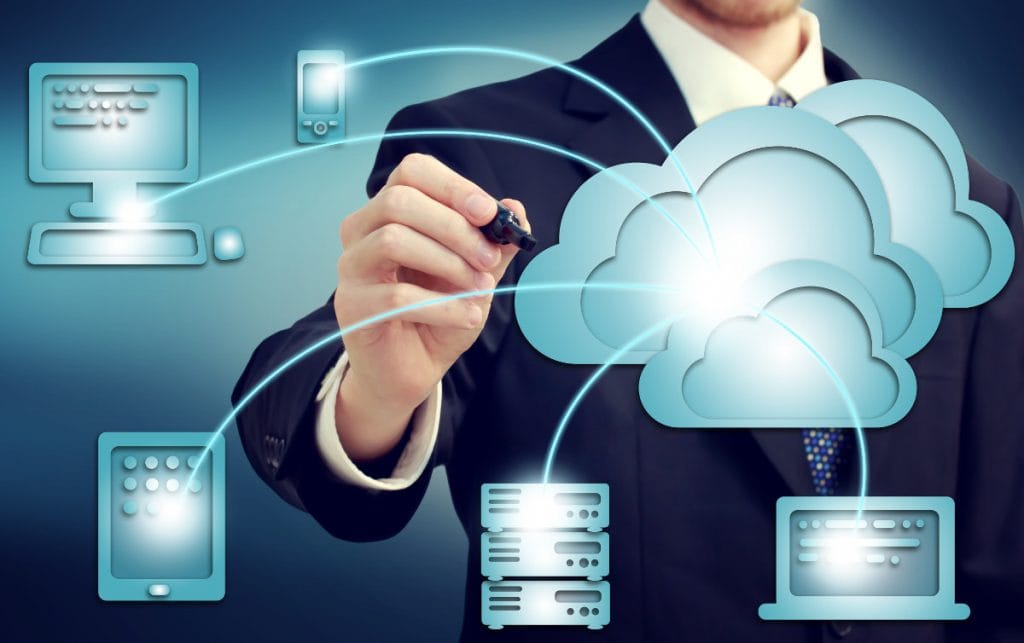 What Are Cloud Services?
Cloud services refer to a particular subset of hosted services provided to users on demand through the Internet from a cloud provider's servers instead of the company's own on-premises servers. Cloud services are web-enabled, meaning, they are based on a virtual shared environment managed by a cloud-hosting provider instead of being based on physical hardware. Only server installation and an Internet-enabled device are needed.
Cloud servers can be constructed to provide different levels of performance, and control to configure to your business's needs. They are designed to provide secure and scalable access to applications, resources, and services, which are managed by a cloud services provider.
What Are The Benefits Of Cloud Services?
The biggest benefit of cloud services is the scalability it offers while remaining affordable since it doesn't take the implementation of additional servers or resources from a cloud vendor to accommodate increasing data needs.
Cloud services costs are substantially lower because you only pay for what you use. With cloud services, the expenses associated with the maintenance and equipment of the data center are spread across hundreds, thousands, and millions of clients. Cloud services are always up-to-date in speed and security as the vendor is responsible for the system's maintenance. This frees up your workload by providing an alternative to updating and maintaining software for your employees.
Cloud services also allow the flexibility to integrate with your existing software interfaces. It offers on-demand utilities and multi-tenancy features, including features that are sure to meet your company' needs to help you adapt to the demands of your client base.